DRAMATIC WILDERNESS
The ICON® Mongolian Faux Fur Beanbag is inspired by the rugged expanses found in Mongolia that call for the thick warmth of furry layering. This unforgettable statement seat is made in Northumberland using our longhaired style Mongolian Faux Fur.
TOUCHABLE TEXTURE
The Mongolian Faux Fur offers a new style of touchable texture in interior design. Taking a step ahead of the faux fur trend in uniqueness, this classic beanbag looks both rustic and glamorous with its luxuriously soft feel and sophisticated colour choices. Its classic shape creates a high, supportive back as you sink into a seated position.
RUSTIC WELCOME
After a long day there is nothing better than being met with the characterful charm of this unique chair. Let the ICON® Mongolian Faux Fur invite you in with the playful nature of its touchable and warm furry feeling.
COSY HIDEAWAY
If you are looking to feature a toasty hot interior design trend in your living space this season then this Mongolian Faux Fur Beanbag brings both warmth and style. Layer up with woollen throws and faux fur cushions.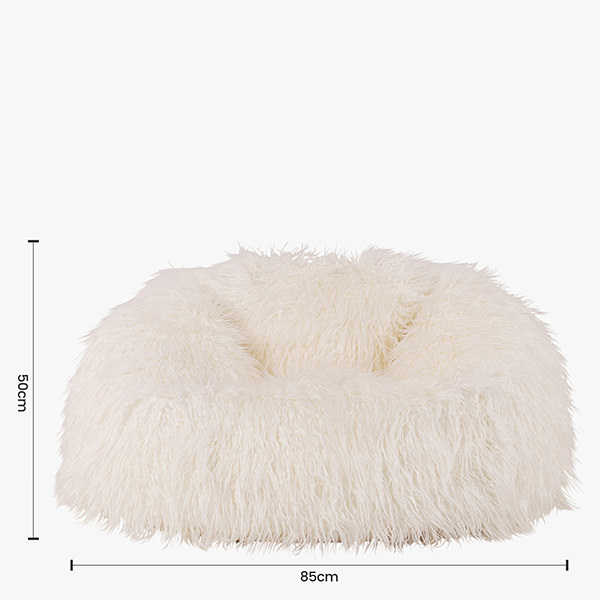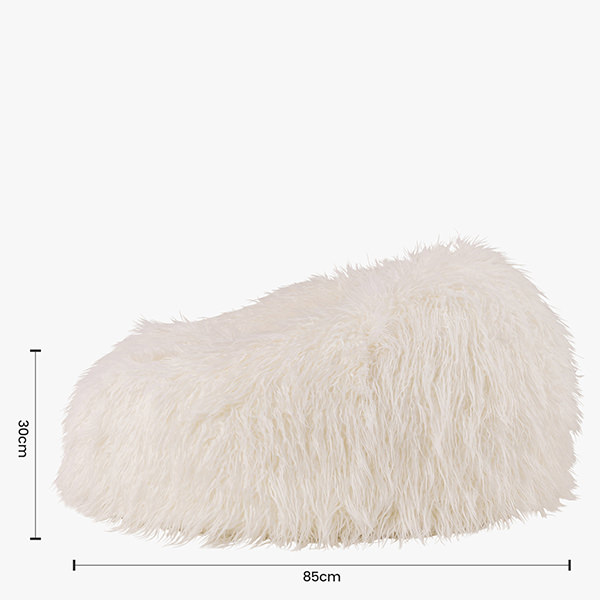 DIMENSIONS
Width
70cm
Depth
84cm
Height
84cm
 
 
 
 
 
 
 
 
 
 
 
 
PRODUCT DETAILS
Fabric
100% Polyester
Brand
Icon®
Cleaning Instructions
Surface clean only, using mild detergent if necessary.
 
Do not machine wash
 
Do not Iron
 
Do not Dry Clean
 
Do not Tumble Dry
 
Do not Bleach
 
Due to the very slight possibility of dye transfer, avoid contact between dark and light coloured textile surfaces.