Gaming Bean Bag Recliner Indoor-Outdoor
From
€69.99
Regular Price
€89.99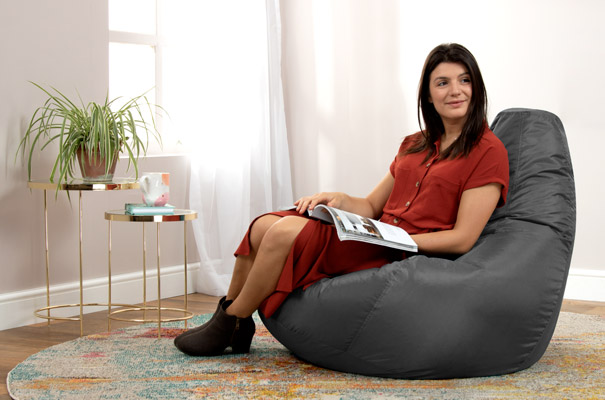 QUIRKY COMFORT
The Gaming Bean Bag Recliner in our Indoor-Outdoor fabric is a vibrant, stylish and comfortable chair with a twist. This fun bean bag chair is perfect for a home office, gaming or the garden.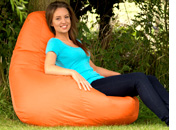 OUTDOOR APPROVED


Take this bright bean bag chair outside! Made in 100% water resistant Aqua-TX fabric, it's the perfect seat at a BBQ, picnic or garden party. Easily wipe clean any spillages and store inside when not in use.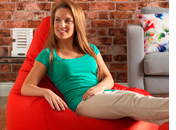 SUPPORTIVE DESIGN


This unique bean bag design features a high back and a deep bucket seat for support and comfort. Sitting into the bean bag creates raised arm rests either side of you, making it the comfiest seat in the house.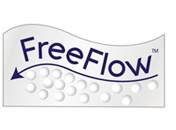 TECHNICAL QUALITY


This high-backed bean bag shape is created with its unique panelled cover. As you sit into the bucket seat some of the FreeFlow bead inside is sent into the tall back creating a bespoke chair shape just for you.
RELAX BACK
Check out our wide range of recliner and high-backed bean bags. Enjoy the ultimate luxury experience, see our Real Leather Bean Bag. The Oria Recliner Bean Bag is a great step on from our Outdoor Recliner offering all the benefits of an outdoor bean bag with a highly designed look and interiors feel. Our high quality Faux Leather Recliner Bean Bag also offers outstanding value.
We found other products you might like!